Oct
17
Sat
Young Adult Fiction Bookclub

@ Sinclairville Free Library
Oct 17 @ 10:30 AM – 11:30 AM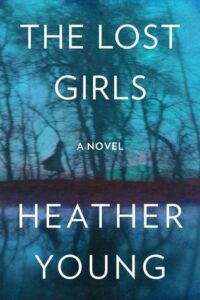 "The Lost Girls"  by Heather Young
Copies available thru the library system.
In the summer of 1935, six-year-old Emily Evans vanishes from her family's vacation home on a remote Minnesota lake. Her disappearance destroys her mother, who spends the rest of her life at the lake house, hoping in vain that her favorite daughter will walk out of the woods. Emily's two older sisters stay, too, each keeping her own private, decades-long vigil for the lost child.
Sixty years later Lucy, the quiet and watchful middle sister, lives in the lake house alone. Before she dies, she writes the story of that devastating summer in a notebook that she leaves, along with the house, to the only person to whom it might matter: her grandniece, Justine.
For Justine, the lake house offers a chance to escape her manipulative boyfriend and give her daughters the stable home she never had. But it's not the sanctuary she hoped for. The long Minnesota winter has begun. The house is cold and dilapidated, the frozen lake is silent and forbidding, and her only neighbor is a strange old man who seems to know more than he's telling about the summer of 1935.
Soon Justine's troubled oldest daughter becomes obsessed with Emily's disappearance, her mother arrives with designs on her inheritance, and the man she left behind launches a dangerous plan to get her back. In a house steeped in the sorrows of the women who came before her, Justine must overcome their tragic legacy if she hopes to save herself and her children.
Nov
21
Sat
Young Adult Fiction Bookclub

@ Sinclairville Free Library
Nov 21 @ 10:30 AM – 11:30 AM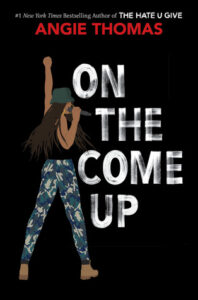 "On the Come Up"  by Angie Thomas
Copies available thru the library system.
Sixteen-year-old Bri wants to be one of the greatest rappers of all time. Or at least make it out of her neighborhood one day. As the daughter of an underground rap legend who died before he hit big, Bri's got big shoes to fill. But now that her mom has unexpectedly lost her job, food banks and shutoff notices are as much a part of Bri's life as beats and rhymes. With bills piling up and homelessness staring her family down, Bri no longer just wants to make it—she has to make it.
On the Come Up is Angie Thomas's homage to hip-hop, the art that sparked her passion for storytelling and continues to inspire her to this day. It is the story of fighting for your dreams, even as the odds are stacked against you; of the struggle to become who you are and not who everyone expects you to be; and of the desperate realities of poor and working-class black families.
Dec
19
Sat
Young Adult Fiction Bookclub

@ Sinclairville Free Library
Dec 19 @ 10:30 AM – 11:30 AM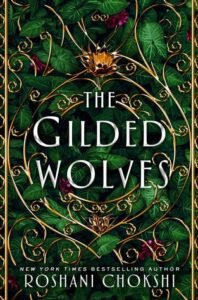 "The Gilded Wolves"  by Roshani Chokshi
Copies available thru the library system.
No one believes in them. But soon no one will forget them.
It's 1889. The city is on the cusp of industry and power, and the Exposition Universelle has breathed new life into the streets and dredged up ancient secrets. Here, no one keeps tabs on dark truths better than treasure-hunter and wealthy hotelier Séverin Montagnet-Alarie. When the elite, ever-powerful Order of Babel coerces him to help them on a mission, Séverin is offered a treasure that he never imagined: his true inheritance.
To hunt down the ancient artifact the Order seeks, Séverin calls upon a band of unlikely experts: An engineer with a debt to pay. A historian banished from his home. A dancer with a sinister past. And a brother in arms if not blood.
Together, they will join Séverin as he explores the dark, glittering heart of Paris. What they find might change the course of history–but only if they can stay alive.