When:
October 5, 2019 @ 10:00 AM – 1:00 PM
2019-10-05T10:00:00-04:00
2019-10-05T13:00:00-04:00
Where:
Sinclairville Free Library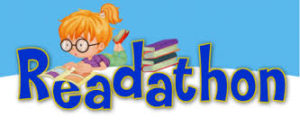 Help us raise funds for new children's books. 
The Pilcrow Foundation supports rural public library communities through their Children's Book Project. They ask libraries to raise one third of the funds used to purchase the new books to build community investment in children's literacy and the library's future. The new books provided through the Children's Book Project become part of the library's permanent children's book collection, thus ensuring children's access to quality books for years to come.
The Pilcrow Foundation, a national non-profit public charity, provides a 2-to-1 match to rural public libraries that receive a grant through its Children's Book Project and contribute funds through local sponsors for the purchase of up to $1200 worth (at retail value) of new, quality, hardcover children's books.
Our goal this year is to raise at least $400 in donations, which will allow the library to receive $1200 in new children's books from the Pilcrow Foundation. Any funds raised above and beyond our goal will be used to purchase additional library materials and to support library programs for children and teens.
You can raise money by taking flat donations or by the page sponsorship.  Then spend some time at the library enjoying some quiet reading time.
Event Times: Saturday, October 5th 10:00 am to 1:00 pm and/or Monday, October 7th 2:00 to 7:00 pm.
Books can change the life of a child. Be a part of that change and give a child a library book today.