Arrived Friday, May 13th.
7 Painted Lady Butterfly caterpillars.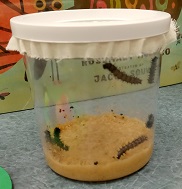 Monday, May 16th
Four of us now have names! They are Spike, Fluffy, Junior and Rose.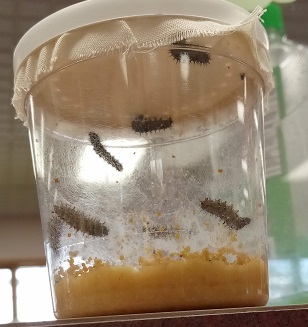 Wednesday, May 18th
Two have made their way to the top and have started creating silk to make the chrysalis.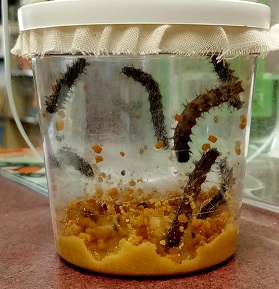 Saturday, May 21st
We all have been named by the children who visit the library. Let me introduce to: Spike, Fluffy, Junior, Rose, Beauty, Saucey & Lightning.
You can see all the silk from where we are getting ready to create our chrysalis.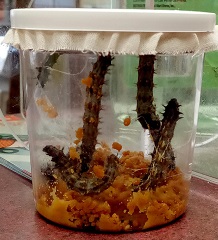 Monday, May 23rd
Still growing…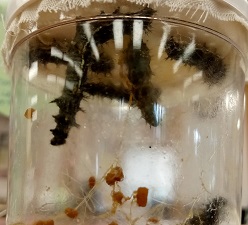 Friday, May 27th
Looking forward to a long weekend of chrysalis construction.
No photos were taken of the chrysalis stage. Only three caterpillars successfully created a chrysalis. Only one hung its's chrysalis.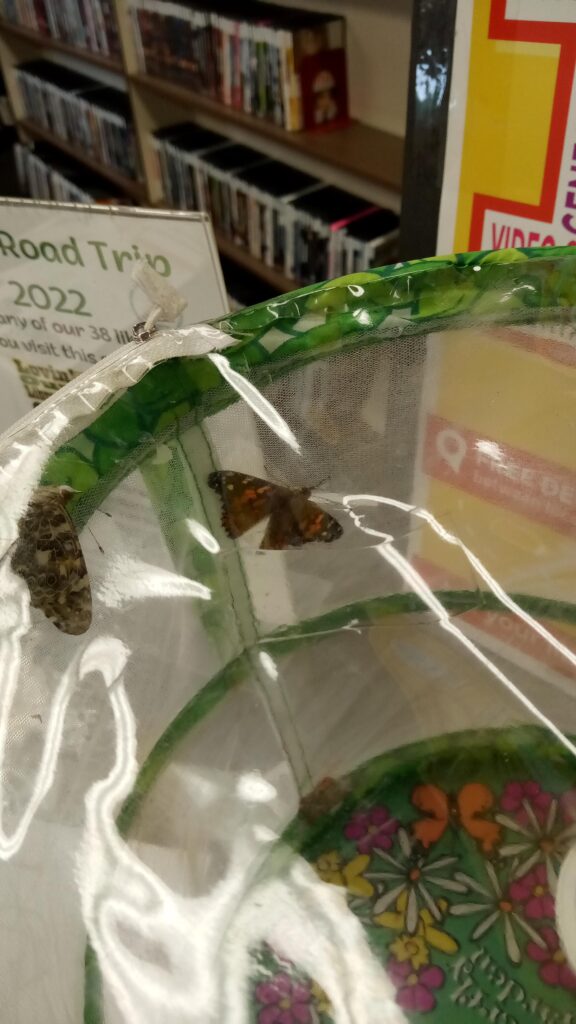 Friday, June 10th
We have two Painted Lady Butterflies!!!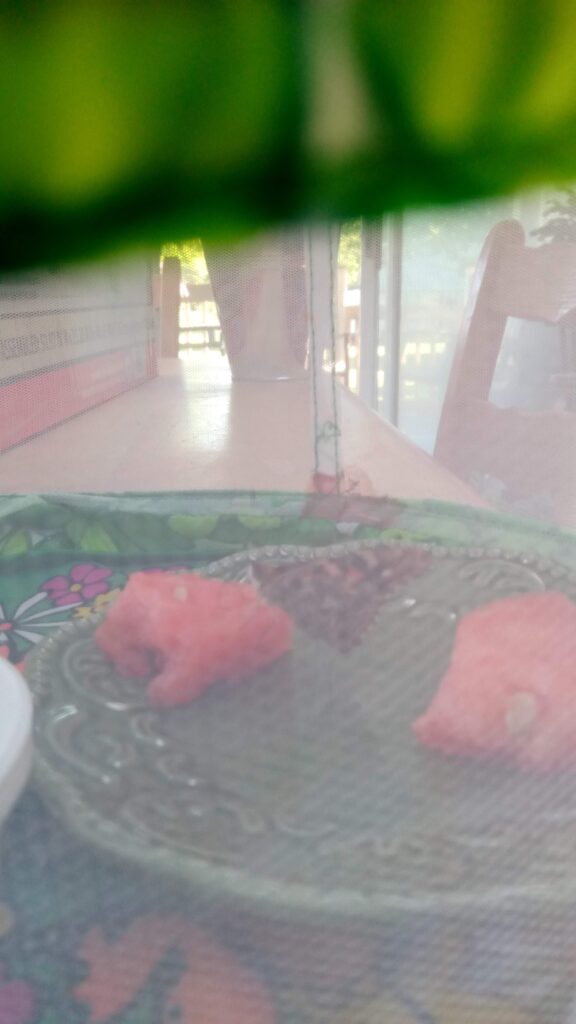 Saturday, June 11th
Enjoying some watermelon.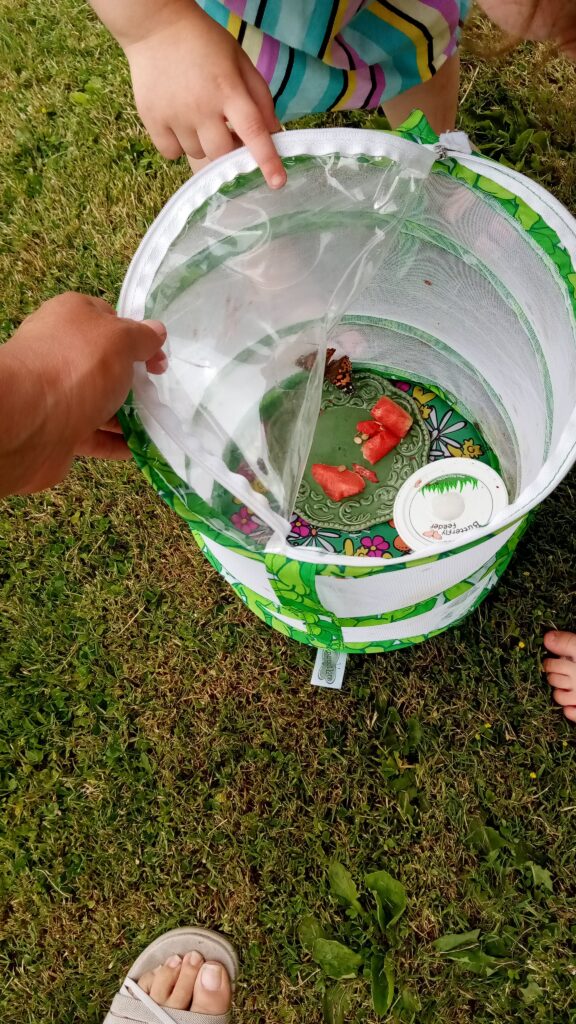 Wednesday, June 15th
Release day. Bye beautiful Painted Ladies!!!