Jan
25
Mon
Virtual Adult Fiction Book Club
Jan 25 @ 6:00 PM – 7:00 PM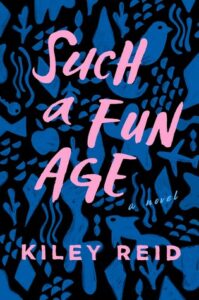 "Such a Fun Age" by Kiley Reid
Copies of book club title are available thru the library system. Contact us at director@sinclairvillelibrary.org to request your copy. This title is also available as an ebook or eaudio on Libby/Overdrive.
In the midst of a family crisis one late evening, white blogger Alix Chamberlain calls her African American babysitter, Emira, asking her to take toddler Briar to the local market for distraction. There, the security guard accuses Emira of kidnapping Briar, and Alix's efforts to right the situation turn out to be good intentions selfishly mismanaged.
We will be meeting via the website Jitsi. Please contact Beth Hadley at director@sinclairvillelibrary.org.
Join the meeting:
https://meet.jit.si/SFLBookClub
To join by phone instead, tap this: +1.512.402.2718,,1827391751#