Jun
12
Mon
Books Unlimited Adult Fiction Book Club

@ Sinclairville Free Library
Jun 12 @ 7:00 PM – 8:00 PM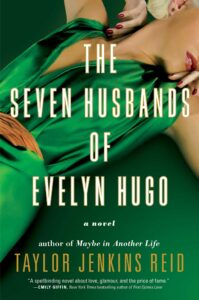 "The Seven Husbands of Evelyn Hugo" by Taylor Jenkins Reid
Copies of Book Club titles are available thru the library system..
Aging and reclusive Hollywood movie icon Evelyn Hugo is finally ready to tell the truth about her glamorous and scandalous life. But when she chooses unknown magazine reporter Monique Grant for the job, no one is more astounded than Monique herself. Why her? Why now?
Monique is not exactly on top of the world. Her husband has left her, and her professional life is going nowhere. Regardless of why Evelyn has selected her to write her biography, Monique is determined to use this opportunity to jumpstart her career.
Summoned to Evelyn's luxurious apartment, Monique listens in fascination as the actress tells her story. From making her way to Los Angeles in the 1950s to her decision to leave show business in the '80s, and, of course, the seven husbands along the way, Evelyn unspools a tale of ruthless ambition, unexpected friendship, and a great forbidden love. Monique begins to feel a very real connection to the legendary star, but as Evelyn's story near its conclusion, it becomes clear that her life intersects with Monique's own in tragic and irreversible ways.
Visit Event & Program Registration to register and reserve a copy of the selected title.
Pre-registration is not required for this event.
Jun
16
Fri
Book Club @ The Homestead

@ Bergquist Library at the Homestead in Gerry
Jun 16 @ 3:00 PM – 4:00 PM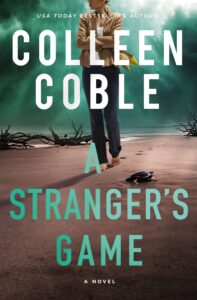 "A Stranger's Game" by Colleen Coble
Copies are available thru the library system.
A gripping new stand-alone novel from USA TODAY bestselling romantic suspense author Colleen Coble.
A wealthy hotel heiress.
Torie Bergstrom hasn't been back to Georgia since she was ten, but she's happy to arrange a job for her best friend at one of the family properties on Jekyll Island.
A suspicious death.
When Torie learns that her best friend has drowned, she knows this is more than a tragic accident: Lisbeth was terrified of water and wouldn't have gone swimming by choice.
A fight for the truth.
Torie goes to the hotel under an alias, trying to find answers. When she meets Joe Abbott and his daughter rescuing baby turtles, she finds a tentative ally.
But the more they dig, the more ties they find to Torie's mother's death twenty years before. Someone will risk anything—even more murder—to hide the truth.
Jun
26
Mon
Virtual Adult Fiction Book Club

@ VIRTUAL EVENT
Jun 26 @ 7:30 PM – 8:30 PM
"The Great Gatsby" by F. Scott Fitzgerald
Copies of book club title are available thru the library system. Register using the Event & Program Registration. You can request a copy be reserved during registration. Virtua; link will be provided after registration.
The Great Gatsby, F. Scott Fitzgerald's third book, stands as the supreme achievement of his career. This exemplary novel of the Jazz Age has been acclaimed by generations of readers. The story of the fabulously wealthy Jay Gatsby and his love for the beautiful Daisy Buchanan, of lavish parties on Long Island at a time when The New York Times noted "gin was the national drink and sex the national obsession," it is an exquisitely crafted tale of America in the 1920s.
The Great Gatsby is one of the great classics of twentieth-century literature.