Dec
15
Fri
Book Club @ The Homestead

@ Bergquist Library at the Homestead in Gerry
Dec 15 @ 3:00 PM – 4:00 PM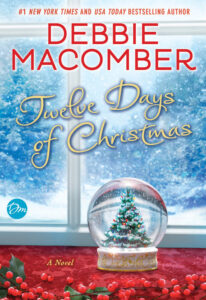 "Twelve Days of Christmas" by Debbie Macomber
Copies are available thru the library system.
Continuing in a festive annual tradition, #1 New York Times bestselling author Debbie Macomber returns with a new original holiday novel full of romance and cheer—and the magical prospect of finding love in the most unexpected places.
Friendly and bubbly, Julia Padden likes nearly everyone, but her standoffish neighbor, Cain Maddox, presents a particular challenge. No matter how hard she's tried to be nice, Cain rudely rebuffs her at every turn, preferring to keep to himself. But when Julia catches Cain stealing her newspaper from the lobby of their apartment building, that's the last straw. She's going to break through Cain's Scrooge-like exterior the only way she knows how: by killing him with kindness.
To track her progress, Julia starts a blog called The Twelve Days of Christmas. Her first attempts to humanize Cain are far from successful. Julia brings him homemade Christmas treats and the disagreeable grinch won't even accept them. Meanwhile, Julie's blog becomes an online sensation, as an astonishing number of people start following her adventures. Julia continues to find ways to express kindness and, little by little, chips away at Cain's gruff façade to reveal the caring man underneath. Unbelievably, Julia feels herself falling for Cain—and she suspects that he may be falling for her as well. But as the popularity of her blog continues to grow, Julia must decide if telling Cain the truth about having chronicled their relationship to the rest of the world is worth risking their chance at love.
Dec
18
Mon
Books Unlimited Adult Fiction Book Club

@ Sinclairville Free Library
Dec 18 @ 7:00 PM – 8:00 PM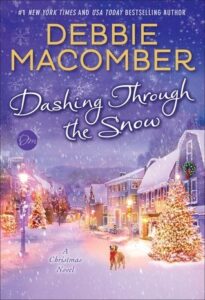 "Dashing Through the Snow" by Debbie Macomber
Copies of Book Club titles are available thru the library system..
avor the magic of the season with #1 New York Times bestselling author Debbie Macomber's newest Christmas novel, filled with warmth, humor, the promise of love, and a dash of unexpected adventure.
Ashley Davison, a graduate student in California, desperately wants to spend the holidays with her family in Seattle. Dashiell Sutherland, a former army intelligence officer, has a job interview in Seattle and must arrive by December 23. Though frantic to book a last-minute flight out of San Francisco, both are out of luck: Every flight is full, and there's only one rental car available. Ashley and Dash reluctantly decide to share the car, but neither anticipates the wild ride ahead.
At first they drive in silence, but forced into close quarters Ashley and Dash can't help but open up. Not only do they find they have a lot in common, but there's even a spark of romance in the air. Their feelings catch them off guard—never before has either been so excited about a first meeting. But the two are in for more twists and turns along the way as they rescue a lost puppy, run into petty thieves, and even get caught up in a case of mistaken identity. Though Ashley and Dash may never reach Seattle in time for Christmas, the season is still full of surprises—and their greatest wishes may yet come true.
Visit Event & Program Registration to register and reserve a copy of the selected title.
Pre-registration is not required for this event.