When:
June 16, 2023 @ 3:00 PM – 4:00 PM
2023-06-16T15:00:00-04:00
2023-06-16T16:00:00-04:00
Where:
Bergquist Library at the Homestead in Gerry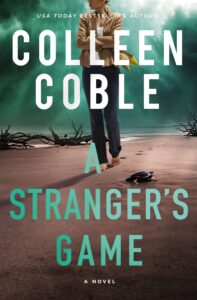 "A Stranger's Game" by Colleen Coble
Copies are available thru the library system.
A gripping new stand-alone novel from USA TODAY bestselling romantic suspense author Colleen Coble.
A wealthy hotel heiress.
Torie Bergstrom hasn't been back to Georgia since she was ten, but she's happy to arrange a job for her best friend at one of the family properties on Jekyll Island.
A suspicious death.
When Torie learns that her best friend has drowned, she knows this is more than a tragic accident: Lisbeth was terrified of water and wouldn't have gone swimming by choice.
A fight for the truth.
Torie goes to the hotel under an alias, trying to find answers. When she meets Joe Abbott and his daughter rescuing baby turtles, she finds a tentative ally.
But the more they dig, the more ties they find to Torie's mother's death twenty years before. Someone will risk anything—even more murder—to hide the truth.
Book Club @ The Homestead